We handle heavy workload!
Backstage Studios Latin America offer you eleven 2.1 studios for great stereo mixes and one stunning 5.1 studio for high quality surround 5.1 and stereo mixes. Plus, a video post production suite for Graphic reversioning or Localization and relaxing areas for the staff and the voice actors.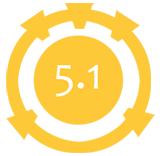 Software:
Protools 12 HDX, Genelec GLM V2.0
Hardware:
Control Surface Ravel MTi2 Dual
Interface HD I/O + 192 HD,
Genelec 8320.LSE Surround SAM + 7350A Subwoofer
Peripherals:
Lexicom 960L, 5 Tube channel strip Avalon VT 737sp, Universal Audio LA-610 mkII
Focusrite RED 8 Solid State Stereo Pre Amp, Focusrite Green Solid State Stereo Pre Amp
Focusrite Octopre mkII, TC Electronic Finalizer Express
MIDI Time Piece AV, Rocktron Chamaleon Guitar Processor Unit
Teac Tascam 1/2" Reel TSR8
Microphones:
Neumann Tube M 149, Neumann KM 184, Neumman TLM 103, Sennheiser MD 421
Sennheiser MD 441, Sennheiser e604, Sennheiser e602
Electrovoice PL-20, Audio Technica AT4033
Shure Sm57, AKG D112
Software:
Hardware:
Control Surface Ravel MTi2 (Studio 6), Digi 003 (Studio 1)
Focusrite Scarlett 2i2, 2i4 2nd Gen
Genelec 8030A + 7350A
Genelec 8020 + 7350A (Studio 4)
Genelec 8010A + 7350A (Studio 3)
Genelec 1030A + 7350A (Studio 6).
Whisperoom (Studio 6)
Peripherals:
Microphones:
Our Facilities
A normal day at the studios.
We love what we do...and we do it with Passion!
At Estudios Backstage Latinoamerica, we take care of each detail and provide you the best dubbing option for the Latin American Spanish Market.