Professional Dubbing for
the Entertainment Industry
We love what we do and we believe that quality sound and passion always make the difference. We provide professional audio services for Broadcast, Video Games and the Music Industry.

LATAM Spanish Dub
Voice over & Lip sync dubbing for the Latin American market, with an unmatched quality and the best rates.
Localization
We're very experienced at adapting and re-versioning existing films, translating scripts, re-building graphics and text animations.
Recording & Mixing
Years of experience in the Music Industry and the best Audio Facilities for your Discographic Production.
Now in Miami, FL, US.
As part of our expansion plan and aiming to offer you more and better services, we are excited to annouce the opening of our branch Backstage Studios Latin America Corp. in the city of Miami, Florida - USA, for US English Dubbing. Read more

Join the Family!
Backstage Studios Latin America has everything you need to get your material into Neutral Spanish in no time!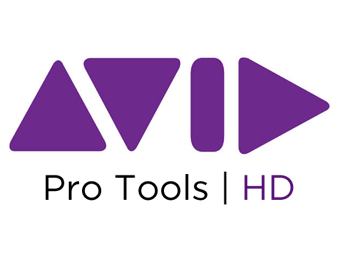 Backstage Studios Latinamerica main dubbing facility is located in Venezuela, for this reason, our manpower is more affordable than any other country in the Latin America Spanish (LAS) Dubbing Industry. Our qualified staff and dubbing talents offers you a high quality service, with passion at really competitive rates.
With eleven A-Class Studios, acoustical tuned and equipped with the latest version of Protools, a good set of plugins, Genelec 2.0 and 2.1 Monitoring Systems, Neumann Microphones, Whisper Rooms, Raven Slate Control Surfaces, offer you a solid infrastructure to handle heavy workloads.
Our main studio is a 5.1 Surround Room, in process of a Dolby certification. Equipped with the best Genelec smart monitoring system, Protools HD + HD I/O + 192, a lovely five Avalon 737, Focusrite Red 8, Universal Audio pre amp rack, a stunning A-Class reverb Lexicon 960L, TC finalizer and much more!
"Estudios Backstage have at any time proved to be a great partner in terms of quality and professionality. It has always been a pleasure working together with Johnny Serra and his outstanding team."
Laurence Robinet, Chief Broadcast Officer at Your Family Entertainment AG
"A great deal of effort and preparation has already gone into this year and I would really like to thank all the volunteers for their efforts. One of the most important aspects of that trust is the recognition. Very quick and high quality professional service."
Joanna Betton
FACTS & BACKGROUND
Our approach to anything we do at Backstage, go beyond merely technical procedures, we love what we do and we add passion to our work, giving life to any material we produce.
Neutral Accent
Thanks to the internet, the Latin American audience has become more and more critic about the quality of the contents. A good dubbing, aimed to the latin american market, must be done with a neutral accent spanish to have a better reception.
At Backstage Studios Latin America, we are always improving our services. Please feel free to become part of our familiy and grow with us as a professional.